Claim your Free Maccabi NFT
Claim your Free NFT by entering your details below. A link to customize your NFT will be sent to the email address below and you'll be able to download your NFT to your Apple/Google wallet.
NFTs, or Non-Fungible Tokens, are digital assets that are stored and verified on the blockchain (a public ledger/database). For the first time in history, people are able to truly own their digital assets outside of the company that issued them. They are free to re-sell them – and because they are publicly accessible, third-party companies are able to verify the authenticity and ownership of an NFT without having to go through the company that issued them. This means that a company issuing an NFT can partner with other companies to provide real-world utility and access to NFT holders – knowing that NFTs are secure, unique and cannot be hacked. 

There are thousands of applications of NFTs. Most current implementations revolve around digital art, music and the metaverse – but this is only the tip of the iceberg. Within the next 5-10 years, it is expected NFTs will be used for identification, events, ticketing, product ownership, retail promotions, membership, college degrees, home titles and more. Our company, CounterTEN, has developed a platform that allows brands to easily create, sell and verify NFTs for the purpose of revenue generation and brand engagement.
NFTs for the 2022 Maccabi Games
San Diego JCC Maccabi games is proud to partner with CounterTEN to offer unique digital NFT collectibles for the 2022 Maccabi Games. Every Maccabi athlete will have the opportunity to upload their headshot and customize their own NFT at no charge. These NFTs can be downloaded to any Apple/Google wallet and offer valuable discounts at participating retailers. Below is a sample of a customized NFT. This NFT lives in the Apple/Google wallet – and is downloaded in the exact same way that a person would download a boarding pass or Starbucks prepaid card. The NFT comes with a unique QR that, when scanned, shows authenticity and ownership of the NFT. 
Stay tuned as we announce the list of retailers participating in the Maccabi NFT promotion. Simply bring your phone to a participating retailer, make sure you have your NFT installed to your Apple/Google wallet, and receive discounts and exclusive deals at the store!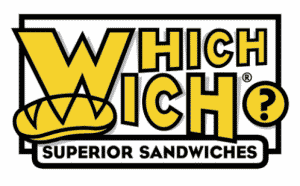 20% off your order with NFT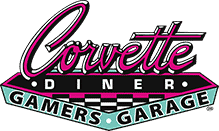 Free Player Card with NFT*
(Valid on 08/03/2022)
We are looking to empower tomorrow's collegiate and professional athletes, community leaders, business leaders and more. Any Maccabi athlete who claims their NFT will be the unique owner of this digital asset – and they are free to hold onto it or sell it on the secondary market at any future date – at a price they determine. Only one NFT is created for each athlete. If the athlete becomes a division 1 collegiate athlete, a pro athlete, a CEO of a company, a recognized entertainer – or one of a thousand other notable professions, this NFT could be worth a substantial amount of money in the future. Imagine what people would pay for Elon Musk's high school computer club NFT if it were available? Pro athletes are selling NFTs for hundreds of thousands of dollars. We want today's youth to feel empowered and believe in their future legacy. And the first step is to create a snapshot of who they are in 2022.
OK - I'm Convinced. How Do I Get my NFT?
Claiming your NFT is easy. It should take no more than 5 minutes and there is no cost involved. Simply fill out the form at the top of this page and you will receive an email that will include a link to your custom NFT. Upload your headshot, enter your participating sport, and that's it.
When clicking through to the site, you will be prompted to login or create an account, which should only take 60 seconds. Simply enter your first name, last name, date of birth and email – and once you verify the email address, you'll be ready to go. Upload your headshot (you can choose any photo from your phone/computer). You will also be asked to enter your participating sport, for example, Tennis or Basketball.
The NFT preview page allows you to confirm that you like the photo. Feel free to click the Back button under the CounterTEN logo (not the browser back button) to try a different photo. Once you're happy with the preview, simply accept and claim the NFT. 
That's all there is to it. You will be taken through a couple confirmation screens, and once done, you will receive an email with a link to download the NFT to your Apple/Google wallet. If this will be downloaded on a different device, feel free to forward this email to that device and when you click on the Apple/Google link, the NFT will be installed right away. That's it – you now have a real NFT on your phone.
If you have any questions about the process, please drop us an email at [email protected] and we will help you get up and running with your NFT. Wishing all athletes best of luck with the Maccabi games!