NAME, IMAGE, LIKENESS (NIL) REVENUE AND ENGAGEMENT OPPORTUNITIES FOR COLLECTIVES, SCHOOLS, TEAMS AND ATHLETES
Digital Collectibles for NIL and Collegiate Sports
In the rapidly evolving and highly competitive world of sports today, athletes, NIL collectives, and universities must adopt cutting-edge platforms to maintain their edge, forge deeper connections with fans, and tap into novel revenue opportunities. CounterTEN offers an advanced and compelling platform that's perfectly designed for interactive digital collectibles. It's not just about creating digital tokens; it's about crafting collectibles that offer real, tangible utility and immersive experiences for the fans, effectively transforming the landscape of sports memorabilia.

Partnering with CounterTEN unlocks the capability to enrich each collectible with a wealth of details such as background narratives, performance statistics, special offers, and much more. The platform is designed for dynamic content, granting brands and athletes the flexibility to make real-time updates to their digital collectibles. These updates are seamlessly propagated to all collectors, ensuring they always have the latest information at their fingertips.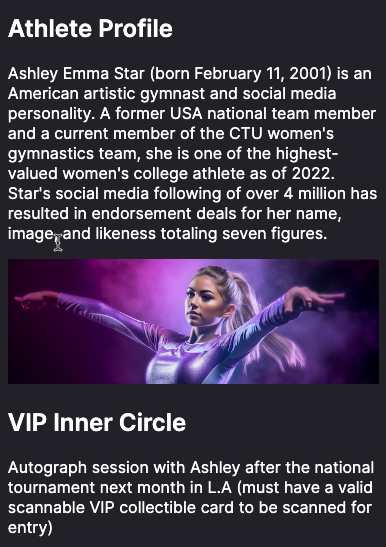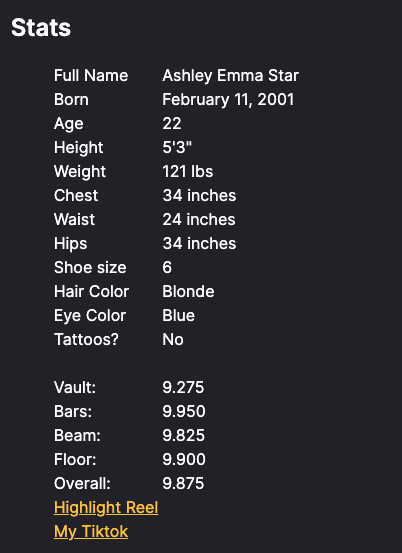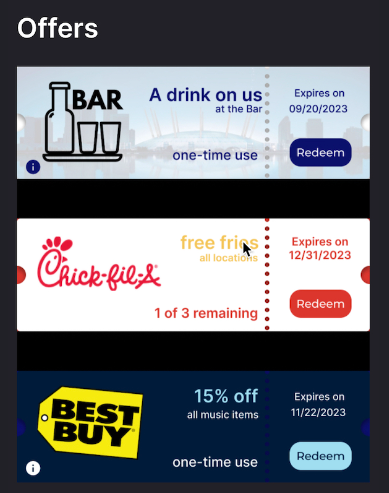 *Brand names used for demonstration purposes and do not represent contracts under negotiation
CounterTEN Opportunities for NIL
Customized digital collectibles curated for sports teams, athletes, educational institutions, and leagues.



VIP experiences at events and collaborating retailers, exclusive to digital collectible owners.
Unique opportunities for fans to connect with their favorite athletes and teams through both virtual and physical engagements.
Comprehensive event management solutions encompassing ticketing, curated experiences, access facilitation, and innovative promotions.
A digital passport that unifies an entire college community around the spheres of sports, retail, and entertainment, without necessitating any technical or infrastructural investment.
Strategically guiding fans to partnering retailers and activating sponsorships via the redemption of promotions and offers.
A forward-thinking approach to ethical fan data collection by incentivizing fans with additional discounts and opportunities at collaborating retailers.
Meticulous tracking of scans and redemptions, facilitating a deeper understanding of fan behavior and preferences.
Transaction-based revenue model ensures zero upfront costs for collectives, schools, athletes, and teams for the creation of digital collectibles, bespoke events, and immersive experiences.
Complete control over the secondary market, empowering decision-making on reselling collectibles, and the setting of royalty breakdowns on a per-collectible basis.

If you have any questions about the process, please drop us an email at [email protected] and we will be happy to answer any questions around our digital collectible platform.